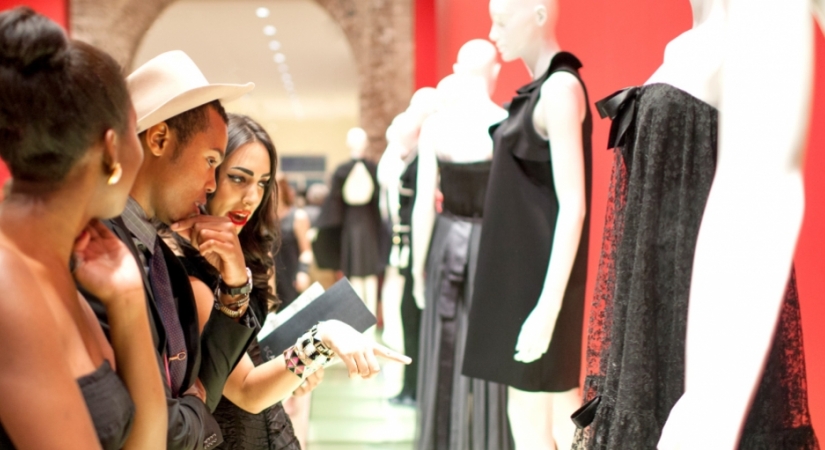 A fashion management degree helps you stay on top of the multibillion dollar industry by managing fashion creatively. Fashion management dissertation topics encompass a range of marketing and management topics solely within the fashion industry. They cater to luxury brands, products and retail outlets, all within the context of management in the fashion industry.
The following is a compilation of some of the most trending dissertation topics on fashion management to help you begin your dissertation journey:
A list of fashion management dissertation topics:
The value of social knowledge in luxury retail management in the UK- a primary investigation.
What are fashion cities? A phenomenological approach to fashion management in fashion cities.
Fashion managers as entrepreneurs- what are the basic skills required and challenges faced?
Supply chain management in the global fashion industry- a qualitative study. Check more supply chain management topics
How important is the customer's perspective on sustainability on fashion management in the UK?
Fashion management from a CRM perspective in the UK- an exploration of customer-friendly fashion brands and what this means.
Luxury fashion and sustainability- can the two be reconciled? Viewpoints from the UK.
Is there a difference between the logistic challenges faced by luxury and consumer brands in the UK? An investigation. Check more logistics and supply chain management topics
Creating an understanding for reliability and responsibility within the fashion retail supply chain management in the UK.
How are fashion brands launched internationally through social media?
The challenges to water footprint management in the fashion industry and the role of fashion management.
Inventory management in retail fashion outlets- what are the requirements?
What influences the customer- fashion marketing or consumption experience? An investigation.
How do sustainable consumers perceive changing fashions? Retail managers' perceptions.
How challenging is the management of 'green' brands- or is there even such a concept?
A comparative investigation for cost management requirements for new lines between established brands and emerging brands. Check more management accounting topics
A comparative investigation of fashion management requirements as a paid professional as compared to an entrepreneur. Check more business management topics
How do shipping costs in online purchase decisions impact customer fashion choices?
Fashion- is it mindful, mindless or in between? A comparative survey of fashion managers and customers.
Fast fashion and implications for textile and water waste- addressing a justification.
How effective is current fashion management education in training responsible professionals in the context of sustainability?
The ethical position in fashion management- an exploration.
How can fashion management make use of big data in the UK?
Fashion presentation on social media applications- implications for users and brands.
How does slow fashion impact fashion management practice in the UK?
How does website efficiency for online stores impact fashion management practices? A primary survey.
How has social media bridged the fashion gap across the globe? An online survey.
There you go. Use the list well and let us know if you have any comments or suggestions for our topics related blog posts for the future or looking to get help with dissertation writing, send us an email at care@dissertationsage.co.uk.
Paid Topic Consultation Service
Undergraduate (250 Words): £30
Master (400 Words): £45
Doctoral (600 Words): £70
You will get the topics first as per the given requirements, and then the brief which includes;
An explanation why we choose this topic.
2-3 research questions.
Key literature resources identification.
Suitable methodology with identification of raw sample size, and data collection method