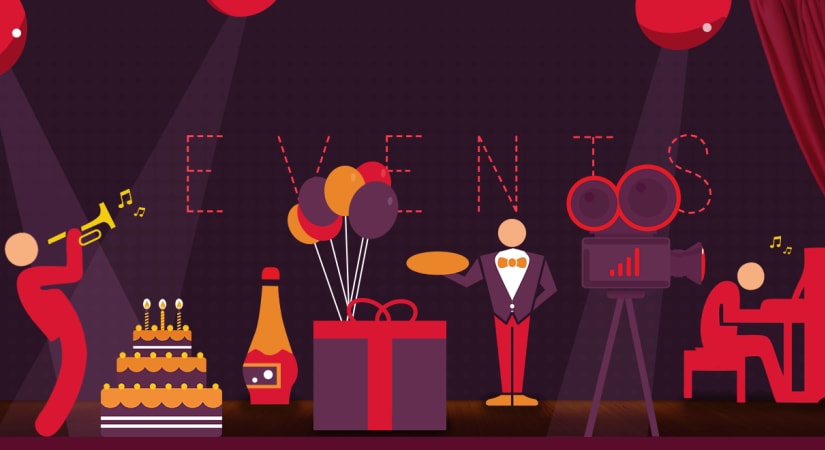 Event management has been steadily growing as a profitable business venture and has garnered substantial scholarly and professional interest. It draws from various disciplines to converge and create a new project, termed as an 'event'.
Event management dissertation topics merit interest because they add to the existing body of literature. Event management project topics are also relevant as they collate academic research and inform future practices.
A list of event management dissertation topics:
The following is a detailed list of event management topics for research papers and dissertations to help the novice and student get ideas for writing a good paper.
How do mock events lead up to mega events in sports- a review of literature.
Management of IIFA- a primary research.
A primary study on the volunteer motivations of mega sporting events in the UK.
Staging and managing cycling events- review of literature. (Find more sports management topics)
A critical review of the major considerations in planning and executing state level charity events in the UK.
Green practices in organizational event management- literature informed practices.
Event cities- review of planning and risk assessment for management of planned events.
Use of ICT for event management in emerging economies- a review.
A primary study of an event management in the UK through the guests' perspective.
Event management of marketing functions- analysis of the UK.
Procurement and event management consultancy firms- a primary investigation.
A comparative review of event management quality between developed and developing countries.
The impact of economic and political stability on event management quality- perspectives from literature.
Security information systems for event management in the UK- an investigative analysis.
Why study event management? A research.
Event management- born with a flair at management or schooled to discipline?.
Risk assessment for sports event management at national level- case study.
Event management venue considerations in emerging economies- guidelines for safety and risk management. (Find more risk management topics)
How do event management programs groom students for professionalism in the discipline? A primary investigation.
A primary study on the composition of attendees and their spending behaviours at charity dinners in the UK.
Meal planning and procurement decisions in business event management in the UK- a primary investigation.
There you go. Use the list well and let us know if you have any comments or suggestions for our topics related blog posts for the future or looking to get help with dissertation writing, send us an email at care@dissertationsage.co.uk.
Paid Topic Consultation Service
Undergraduate (250 Words): £30
Master (400 Words): £45
Doctoral (600 Words): £70
You will get the topics first as per the given requirements, and then the brief which includes;
An explanation why we choose this topic.
2-3 research questions.
Key literature resources identification.
Suitable methodology with identification of raw sample size, and data collection method