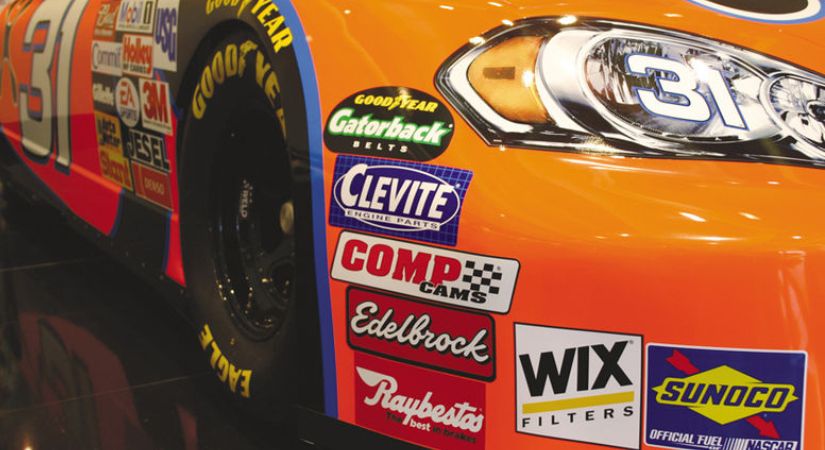 Sports and marketing make a superb blend of passion, energy, and growth. They are both similar in so many ways, and the excitement professionals in both fields share is intoxicating. However, becoming a marketing professional in sports requires more academic prowess than any athletic ability I can think of. This is why I thought of making you folks a list of sports marketing dissertation topics so that the tough task of writing a dissertation becomes a tad easier.
Sports marketing university courses, especially those of longer spans and greater worth, such as a proper sports marketing degree, are turning into a growing trend all across Britain. There could be a number of reasons for it, including the youth's growing interest in sports and similar leisure activities, but more and more students are now turning into sports professionals, where promotion and marketing can land them lucrative careers.
But I digress. Let's get you that list of sports marketing dissertation titles I promised.
List of Sports Marketing Dissertation Titles
Here you go:
Trend of effect of traditional advertising on ticket purchases: Football in Britain since 1985
Which marketing factors keep football club fans loyal? Studying the British Premier League
Earning through sports association: A case of British companies and sponsoring cricket series
Social media presence and loyalty: How are football teams using Twitter to keep their fans their own?
What is the purpose of grass-root marketing campaigns in sports in England?
Winter Olympics: Trends in host country's marketing and growth ratio
A woman's touch: How do female athletes affect brand loyalty of sports goods consumers?
Brand association and career goals: Do sponsors affect the athlete's dreams?
The other side of brand loyalty: When does a brand decide to leave a failing athlete/team?
Why do European football sports clubs need marketing? A conceptual investigation.
Should sports marketing be demographic specific? Analysis of age and socioeconomic profiles in sports marketing in the UK.
College sports marketing plans in the UK- a primary investigation.
E-sports marketing- purpose and scope in current times.
A comparative understanding of marketing techniques for e-sports and sports in the UK.
What motivates people to watch e-sports- answers from a marketing perspective.
Bonding in virtual communities through marketing of mega-sports events- something for everyone? (Check more event management topics).
An exploration of national marketing plans for Olympic athletic meets- the impact of culture and expectations for Olympics athletic meets outcomes.
The impact of marketing and media coverage on gender-specific basketball teams' promotion in the US.
An exploration of inter-relationship between destination and sports marketing to promote mega sporting events in Europe (Check more tourism marketing topics).
Using the cinematic media to promote boxing in the global arena- perspectives for marketing.
A primary research on Scuba diving marketing for enthusiasts- combining the best of pleasure and sports.
Funding for sports marketing- scope, outcomes and challenges in the UK.
The impact of sports marketing on mega sports events and stock prices- an extended literature review (check more accounting and finance topics).
The use of social media for sports marketing and implications for the marketing cost factor.
Personal style statements of sports celebrities and impact on fan following- a marketing perspective.
Marketing for fashion goods in football- exclusive of football marketing or due to it? An investigation.
Justification of combat sports marketing- the mediating role of gender and social expectations .
Violence in martial arts marketing and promotion- or is self-defense? Looking at both sides of the marketing picture.
Sports sponsorship based on marketing or performance? An analysis of Brazilian football.
How can SMEs support sports marketing? A primary study.
This list of dissertation titles in sports marketing is a short one but the titles have a lot of potential. It's all about your imagination. Take inspiration and transform the title you like into something that's closer to what you want to work with.
There you go. Use the list well and let us know if you have any comments or suggestions for our topics related blog posts for the future or looking to get help with dissertation writing, send us an email at care@dissertationsage.co.uk.
Paid Topic Consultation Service
Undergraduate (250 Words): £30
Master (400 Words): £45
Doctoral (600 Words): £70
You will get the topics first as per the given requirements, and then the brief which includes;
An explanation why we choose this topic.
2-3 research questions.
Key literature resources identification.
Suitable methodology with identification of raw sample size, and data collection method